Patricia
Cote
Associate Attorney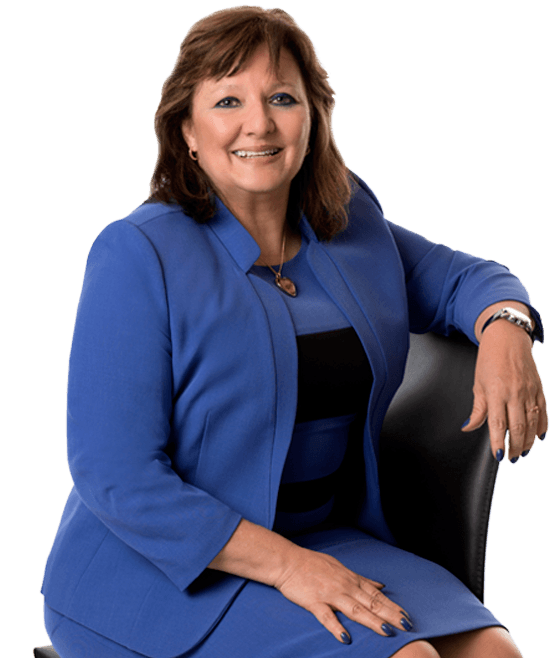 Patricia is an experienced attorney who joined Hanna Brophy in 2016. Prior to joining our team, she worked for 25 years with State Compensation Insurance Fund (SCIF).  She rose to the level of Staff Counsel III, handling both state and policy cases, defending multi-issue and politically sensitive cases involving serious & willful clams as well as allegations of 132a violations.  Patricia has trained new attorneys and claims adjusters.
Patricia received her Bachelor's degree from UCLA in 1981 and her Juris Doctor from the University of San Diego School of Law in 1983. While in law school, Patricia worked for the U.S. Attorney's Office in the Trial Attorney Division and also for the Immigration and Naturalization Office in the Trial Attorney Division.
Patricia grew up in the central valley of California.  She speaks Spanish and has worked in the agriculture industry, packing fruit during her high school summers.  She studied abroad in Florence, Italy while at UCLA and also was a Washington D.C. intern at the Equal Justice Foundation.
representative experience
While at SCIF, Patricia received numerous awards, including the PACE (President's Award for Corporate Excellence) as the top 1% winner in 2002, the top 5% winner in 1992, 1996, 2005, and the top 15% winner in 2000.  She handled the landmark Augustine Ramirez case, which solidified the AME-QME dance, resulting in a win for the defense. She also handled the Elifaz Martinez case, a pre-fraud legislation victory.  Patricia also worked in the subrogation department for 2 years while at SCIF.
Services
Workers' Compensation Defense
Awards & Rankings
She was The USD Law Raza Law Student Merit Certificate recipient.
WANT TO CONTACT Patricia?